Evaporative Cooler Services
Albuquerque, Rio Rancho, Corrales and Surrounding Areas
Evaporative Cooler Installation & Replacement
Season Change Overs
Duct Design & Load Calculation
Evaporative Cooler Installation & Replacement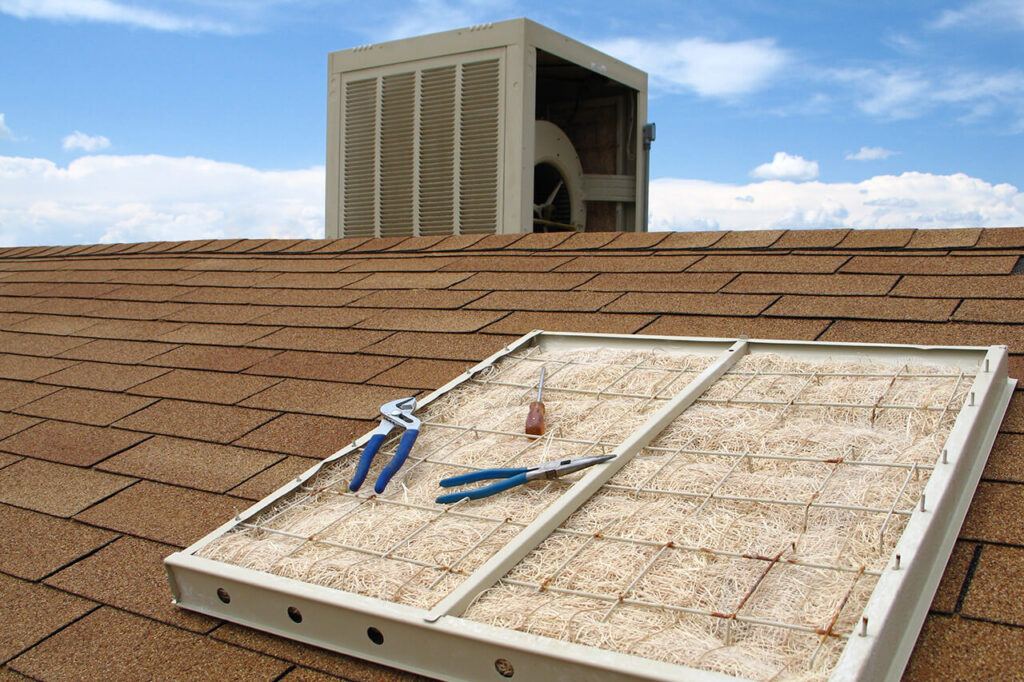 Evaporative air coolers, also known as swamp coolers, are best suited for dry, hot climates. Use an evaporative cooler to reduce your energy consumption and keep down energy costs! The operating cost of an evaporative air cooler can be up to 80% lower than refrigerative air conditioning.
Our professional technicians are highly trained to make swamp cooler repairs, replacements, and installations easy and worry-free. A repair on a swamp cooler can often be done instead of replacing or installing a new Swamp Cooler.
Before deciding to replace your evaporative cooler, have it assessed by one of our technicians because it may just need a repair. A repair can be done on the motor or we can install a replacement motor on an evaporative cooler. Another repair we can make is replacement and installation of the reservoir pan or the electric fan motor can be replaced if needed. Proper evaporative cooler repair and maintenance will keep your cooler more energy efficient and it will not need to be repaired or replaced as often.
Season Change Overs
Duct Design & Load Calculation
Your Trusted HVAC Contractor in Albuquerque!
Fill out the form below and an HVAC Contractor will get back to you as soon as possible.  We look forward to hearing from you!
Cooling Frequently Asked Questions
About Us
Duke City Heating & Cooling is a family owned and operated HVAC company in Albuquerque. We have been in business for more than 10 years with dozens of years experience in the field. We focus on offering affordable heating and cooling solutions that work for your home.